LIST OF COMPANIES AND BROCHURES
More than 100 import and wholesale companies, more than 80 regional growers of fruit and vegetables, as well as more than 45 flower retailers and gardeners from Stuttgart and the region offer their products in the Großmarkt in especially fresh and high-grade quality and extensive variety.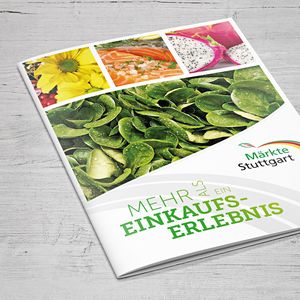 IMAGE BROCHURE MÄRKTE STUTTGART GMBH
Stuttgart's markets mirror the city and the needs of its citizens. This can be most clearly seen in the growing variety of their products. Goods from all over the world can be found at Stuttgart's markets today. A cosmopolitan city needs a global choice of goods.